Well, one last thing to do and done.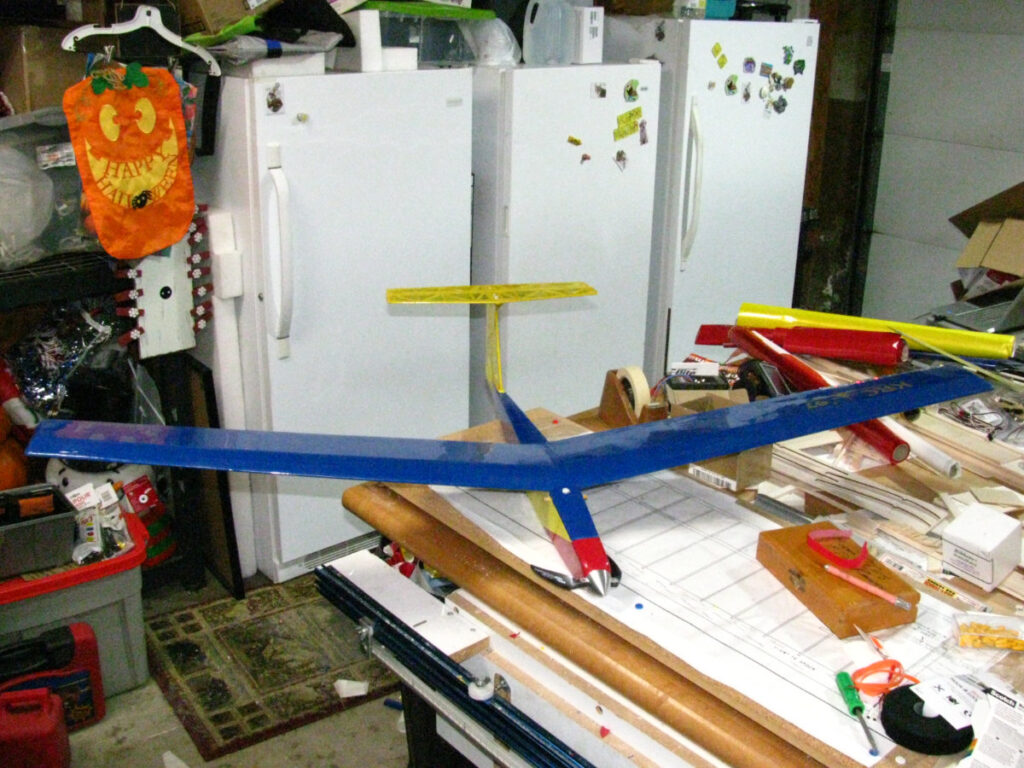 The covering is complete. The receiver is bound. The servos set up. The motor spins in the correct direction. The hatch screw is replaced and secured. The battery floor is reattached. All the surfaces wiggle in the right direction and I have WAY TOO MUCH throw. I'll have to tame that a bit in the setup with dual rates.
It's astounding how much time doing the little things correctly takes. For example, the stupid push rod tubes that I had thought were glued securely turned out to not be so, each on opposite ends. Fighting getting the Ultracote to go around the nose is always a chore, but getting it to stick inside the new motor hole was a challenge.
Then I had to run to the hobby shop for a JST connector that had a decent gauge of wire attached to it. I didn't have 18 GA. I have 16 and 12. Not 18. I will rectify that in the future.
So, the parts that remained covered as-was from my Brother-in-Law: the hatch and the wings. The wings being original is important because the port panel has the original "KRC '97" vinyl sticker on it.
The last thing to do is route a 3M Velcro strap around the battery floor. The 3S battery was too tall with the Velcro pads originally installed and the wing wouldn't sit level. So I removed the old Velcro from the battery floor and the new Velcro from the battery pack and now there's room. Unfortunately, I had to add something back to ensure the pack didn't move and one layer of a Velcro strap should be okay as opposed to the extra thick "industrial strength" stuff that I was trying to use before.
Note about the laser control horns: I'm adjusting the laser layout to cut them on a carrier that will fit inside a standard small envelope/thank you card set. That will maximize the number of horns while minimizing mailing issues.