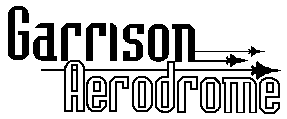 Kit Closeout Sale
IMPORTANT NOTES
Sale prices good only for items in stock. No backorders for close out items.
Items are in limited supply. Please call or e-mail for availability.
GAK028

1-26 2 Meter
$69
The 1-26 2 meter is DAW's next logical step up from the TG-3 trainer. The 1-26 has ailerons and a 7037 airfoil to make it a decent thermal and slope performer. The was designed to use full size servos and radio gear for cost efficiency and durability.

Specifications:

Span: 71"
Length: 38 1/2"
Area: 554 Sq.In.
Flying Weight: 34 to 40 ounces
Airfoil: SD7037
Dymond Model Sport

GAK037

Dymond Cub/Aeronca/L-4 ARF
$99

Although much maligned when they were first released, these durable little planes can be made to perform well with the right motor, prop, and battery pack. To that end, the planes being offered here were equipped with the more powerful Dymond 48 speed 400 long motor. They will fly with authority on the included 6x4 folding prop and an 8-cell battery pack.

In addition to the motor and prop, the kit includes an on/off switch with BEC circuit, which we have refit with flexible 16 gauge silicone insulated with and Anderson Power Pole Connectors. This is the kit as Dymond should have marketed it in the first place.

8-cell 500AR, 700AR, and 1100AE packs made to fit in this plane without modifying the airframe are available. Please call or e-mail for details.
---
Problems with the function of this web site? Please contact:

Copyright © 1999, Garrison Aerodrome R/C Model Enterprises, All Rights Reserved