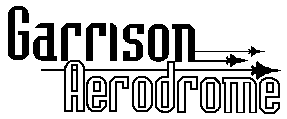 R/C Links Pages
This is a list of Radio Control related sites. If you know of a site that you think should be here, please email details to webmaster@rc-aero.com.
Disclaimer:
Neither Garrison Aerodrome nor Whirlwind Systematics warranty any of these links or contents. This list is provided as a public service, but we reserve the right to refuse any listing for our own reasons.

This page has been accessed
times.
---
Problems with the function of this web site? Please contact:

Copyright © 1999, Garrison Aerodrome R/C Model Enterprises, All Rights Reserved